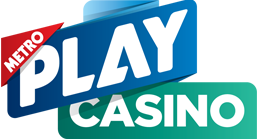 Finding free time to do anything fun in the working week is tricky, as most people must fit chores and house duties in and around their office work that leaves very little space for hobbies or entertainment. The best opportunity you ever get to unwind is by reading the Metro while commuting to work and that isn't long enough.
Sadly that's a fact of life. We spend most of each weekday on the train or tube, at the office, back into a crammed carriage and then collapse on the sofa before wondering what to make for dinner.
With so much going on during a busy weekday, the benefits of enjoying that little free time when on the move or at lunch is becoming increasingly valuable. That's why loads of people have found entertainment in the new Metro Play online casino, available on your computer, tablet and smartphone.
Playing in the casino has never been easier and you can do it from the comfort of your seat on the tube, by the water cooler or even at home in bed with a nice cuppa. There are loads of games to choose from that suit all tastes. The range spans those Vegas classics like roulette and blackjack but there's also enticing film and TV slot machines to get the blood pumping.
Tomb Raider, Hellboy and Star Trek slots are all available for the film buffs among us. Meanwhile, fast-paced board game machines such as Monopoly and Cluedo are there to help that commute to work fly by in an instant.
The great thing about online casinos is that you can play anywhere, so long as you have the technology. Metro Play Casino has worked on its smartphone and tablet platforms so you can unwind wherever you are with over 200 games available at the touch of a screen. It's fast, fun and you could win huge jackpots if you strike lucky – the best antidote to that long journey to work.