Ever played the famous multi wheel roulette? If you are a first time player, find out what the game is all about to get a better understanding of it.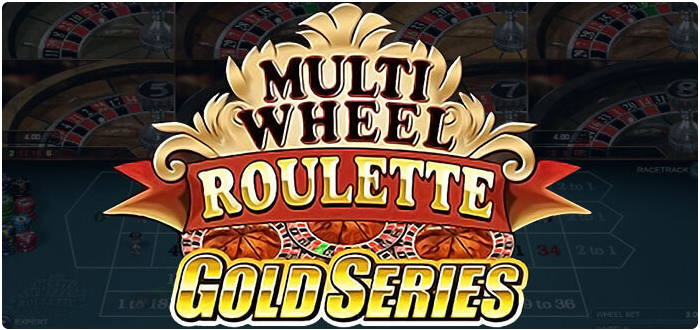 What is multi wheel roulette? Most games utilize the standard rules of French, America or European roulette. However, microgaming has developed one game that that puts a more interesting twist on the classic concept. That game is the multi wheel roulette. This game is special since it allows several players to play roulette at the same time.
Over the years, multi wheel roulette has grown in popularity. Money roulette players prefer this game over the others. Let's look closely at the game to help you understand what the game is all about.
Game Analysis
As the name suggests, in this game, you not only compete with one opponent, but you have to wager on the outcome of eight roulette wheels at once. You are given a chance to choose any one of the active ones during the spin. Just like the other games, the betting table is only one meaning you have to place the same bet for active wheels and cannot place bets on separate wheels. You win the game by collecting your winnings from each wheel that has won.
For example, if you placed a bet on Black, and say five of those when spins result in black numbers, you get to collect winnings from five wheels. This game is a favorite to many roulette players because it has a high return-to-player percentage and the edge the casino has over the game is low. Players are allowed to place all possible outside/inside bets, along with final and called bets.
Features And Technical Stuff
Compared to other classic roulette games, multi wheel roulette is sleek and modern-looking. The interface and layout of this game is user-friendly and intuitive. Microgamimg has included all kinds of customizable options in the menu which includes a fast play mode. The concept of the game is designed to favor the players to have more successful spins.
As one plays, the odds are cut according to the number of wheels that are active during a spin. This game is best for players who like to test out and utilize different roulette systems. The multiple wheels on this game can help a player to test out and improve systems like the Fibonacci or the Martingale.
Multi Wheel Roulette Is Both Profitable And Entertaining
Multi wheel roulette is a very unique game and compared to other online roulette games, it is the only game that allows multiple players to play at once. Over the years, this game has gained popularity since it presents players with more successful spins and a whole new world of opportunities. There is no doubt about the quality of the game since it is consistent with what we expect from Microgaming. This game is highly recommended and you can play at recommended online casinos. You don't have to be a pro to win in multi wheel roulette. All you have to bring is your A game and luck. However, to improve your chances of winning, it is best to check out some videos on how to play multi wheel roulette to get some skills that can play in your favor.