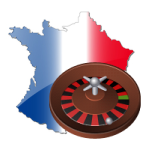 First you must understand some of the differences between the French and the American roulette. There are two main types of roulette wheels: the European and the American roulette wheel. The only difference being the number of the zeroes in the Roulette wheel. American roulette has double zeroes (00) as well as a single zero (0). European version has only a single zero (0) in its wheel. The addition of the double zero in the American roulette wheel gives a further house advantage to the casino. So I think everyone is going to be of the same opinion – the European version of Roulette is more fair to play.
The French roulette game uses the European style of the wheel so that the players get better odds in their favour. The only difference with the American roulette is the arrangement of numbers in a dissimilar order, but the main target remains the same – the prediction of the landing of the silver ball in a particular slot of number. Once the wager is placed on a number, the croupier will release the tiny silver ball in the rotating wheel. The ball will always be released in opposite direction of the rotating wheel. The silver ball will then rest on a particular number and if the gambler has wagered on the same number, then he wins the Roulette game.
A French roulette has three types of Bets: inside bets, outside bets and call bets.
Call bets are again of several types. The two known types of call wagers are VIOSINS DU ZERO (The neighbors of the Zero) and the TIERS DU CYLINDRE (1/3rd of the cylinder). The neighbors of zero cover 17 numbers to left and the right of the number zero. 1/3rd of the Cylinder covers twelve numbers in the sweeping arc between 27 and 33. These call bets are placed by the dealer for you. So, you don't really have to make a deal at all.
The inside bets are made when the gambler wagers on a particular number or a combination of numbers on an inside area of the casino table. The outside bet is completely the opposite. Here the bet is placed on the outside layout of the casino table at the edge and it can also be placed on red or black color or even or odds number.
The final type of bet in the French roulette wheel is the ORPHELINS (Orphans). Orphans mean the remaining eight numbers on the roulette wheel not covered under the neighbors of the zero and 1/3rd of the cylinder.
With all this information and knowledge, you can go ahead and try the French roulette game. After knowing the rules of the French roulette, you will feel the difference and will be comfortable and can gain a better advantage after understanding the French Roulette. You can use this information to win at a French roulette.