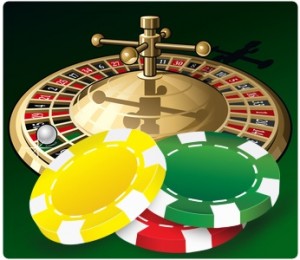 There are many kinds of online casino bonuses offered by the various online casinos which frequently cause uncertainty of money, hassles, and unnecessary confusion if you are not familiar with the functionality and operations of the online casinos, what they are, and how they work. Here I'll try to shortly explain the most popular types of bonuses.
Firstly and uttermost important all bonuses have some play-through requirements to fulfill before you can cash out any winnings. You must ensure to know which games concur to the bonus wagering requirements, as usually several will not. A 20 x deposit wagering requirement for welcome roulette bonuses means that you need to play the deposit amount (e.g. £100) 20 times in order to withdraw the bonus amount. In other words, you will have to bet £100 x 20 which is £2,000. Terms regarding game restrictions for this specific bonus require you only play on roulette, so stakes/bets placed on other games such as blackjack, baccarat, or slot games will not contribute to the fulfillment of the requirements.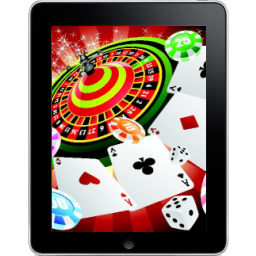 Being able to play casino games on your mobile right on iPhone, iPad or Android is something that has become very popular in recent years although the trend is as yet in its infancy. In order to get the best possible out of this, you should visit an online casino which has commissioned a special version of their software for games in just the mobile phone. That way you can be sure that things are working properly and that the graphics are really suitable for gaming on a mobile screen. Here, we review some points about playing casino games on the handset and the mobile casinos.
How to play casino games on your mobile
There are two ways to play your preferred online casino games on your mobile device: playing in your mobile browser or playing in the software that you downloaded and installed on your device. Which you choose is a matter of taste, but the games in the game client usually takes up less bandwidth, which is a big plus if you have not so fast mobile phone connectivity to the mobile phone, or if you want to do other things at the same time as listening to Spotify.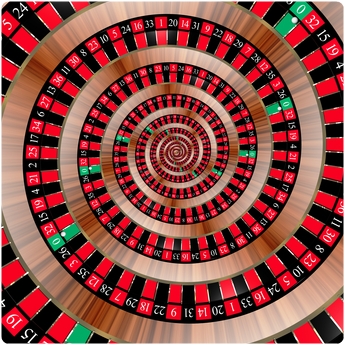 Is it possible to beat a roulette wheel? According to a recent research project by Michael Small and Michael Tse, from the University of Western Australia and Hong Kong Polytechnic University respectively, the answer is yes.
Their research suggests that the key is to determine when the ball and a certain point of the wheel pass the same point at the same time. With just a few measurements and a smartphone, it's so possible to adjust your odds against the house.
The concept isn't a new theory, however. In the 1970s, a graduate student from the University of California also tested the possibility of beating the system. Doyne Farmer was a mathematician who used a unique wearable computer to win the roulette tables in Vegas, but never revealed his secret. Thanks to the publication of Small and Tse's research, Farmer has decided to break his silence.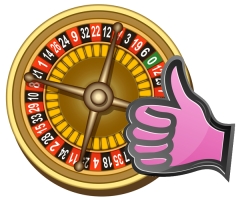 A wise man once said that there is no shortcut to success. The same can be held true in the field of roulette gambling. Though glamorous and deceivingly simple on the surface, the roulette game you can play live or online is anything but that.
First off, readers should be aware of the fact that out of the hundreds of websites that are handing out strategies on how to win at roulette, some of them are not providing content in the best interest of the players. To put it simply, there is a plethora of guides that provide very little useful information on effective roulette strategies. Therefore, before you blindly heed any of the advice, you should first verify whether the source is legit and that the information is consistent throughout several other guides. Here, we will take a look at some of the principles that are applicable across the board.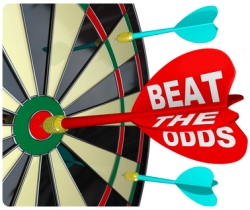 The online casino has brought gaming to the masses, and while this has meant that the playing population of the world has become more diverse than ever before, a common trait amongst all remains, predictably, the desire to win. Unfortunately – for those who follow in the well worn footsteps of those who went before, and tried to get an edge – the simple wish for the big win which unites players from around the globe is one of the few truly predictable things about gaming. One guaranteed certainty is the house edge, the bias built into all casino games that ensures that most operators don't go bust. With the balance of probability set in favour of the house, has anyone ever succeeded in increasing their chances of winning?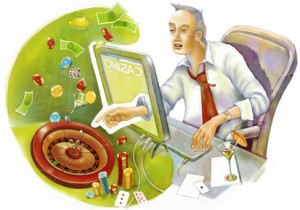 Roulette has grown to become one of the most popular games in the online casino world as the potential to win big money adds to the excitement in this game of chance.
Many roulette fans know which version suits them and they use online casino lounges to play their favourite games, where a variety of roulette tables are on offer to experts and first-timers alike.
By far the most popular game is French (or European) Roulette, which dates back to the 18th Century and was a dominant pastime in the early casinos of Monaco and the Mediterranean.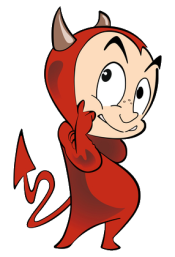 Roulette is a game that without any doubt many people like to play and enjoy. However, aside from the fun factor there are some things about the game that a player should want to be aware of, and for many people these are going to make the game even more interesting.
For instance did you know that the roulette game is referred to as the Devil's game? Why is this? Because if one were to take all the numbers of the game that are on the wheel, these would add up to be 666, the number of the Devil.
Popularity wise, the game of Roulette is the third most popular casino game. The only other games that are more popular are the slots and craps. So it is easy to say that when looking at casinos around the world, there are more roulette tables than blackjack ones :).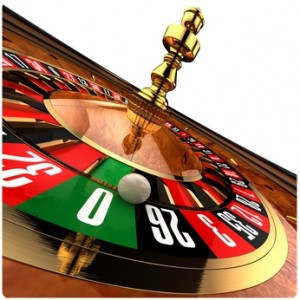 Strategy for online roulette is a mystery to many people and millions of people the world over see strategy on games like roulette as unimportant simply because you cannot gain an edge at the game. While that is true, it is no different to any other game where the player cannot gain an edge. But also true is that if you play online roulette poorly then you will increase the house edge against you.
An example of why a strategy for roulette online should be used can be seen quite clearly here. Let's suppose you are playing French roulette with "La Partage" rule, which dictates that if the ball lands on zero, half of bets on 1-18/19-36, red/black, and even/odd are returned. Let us say that you wanted to place $10 on the first and second dozens covering the numbers 1-24 (first and second block of twelve numbers). These two bets both pay 2/1 if they win and so your $20 wager returns $30 for a profit of $10. However if the zero comes then you lose your entire wager. The next question is "how can we improve this bet" considering "La Partage" rule?